<!-ShowPage(index.html)->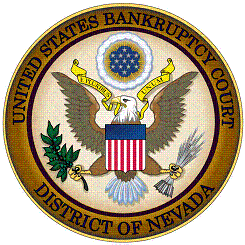 Welcome to the U.S. Bankruptcy Court for the District of Nevada
<!-ShowPage(OperationNotice.htm)->
---
This is the ECF Centralized Server, CM/ECF Version 5.1.1.
Unauthorized access is prohibited.

Effective September 1, 2016, the U.S. Bankruptcy Court for the District of Nevada will increase the maximum
pdf file size limit from 10 MB to 35 MB for documents uploaded to the CM/ECF System.

However, e-filers should continue to set their document scanners to scan at 300 DPI.
This provides adequate resolution while ensuring that documents are not unnecessarily large.



---
27August2015
Court Information