<!-ShowPage(index.html)->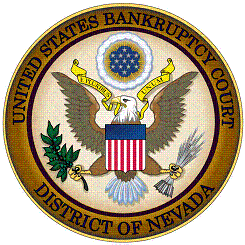 Welcome to the U.S. Bankruptcy Court for the District of Nevada
<!-ShowPage(OperationNotice.htm)->
---
This is the ECF Centralized Server, CM/ECF Version 5.2.3.
Unauthorized access is prohibited.

CM/ECF users may experience intermittent connectivity due to maintenance updates beginning Saturday, April 4, 2020 at 10:00 p.m. and continuing until approximately 3:00 a.m. on Sunday, April 5.

WARNING TO EDGE BROWSER USERS
Please read the warning for EDGE browser users and CM/ECF posted at https://www.nvb.uscourts.gov/news-rss/announcements/2018/0601-edge-bug/.
---
17May2017
Court Information